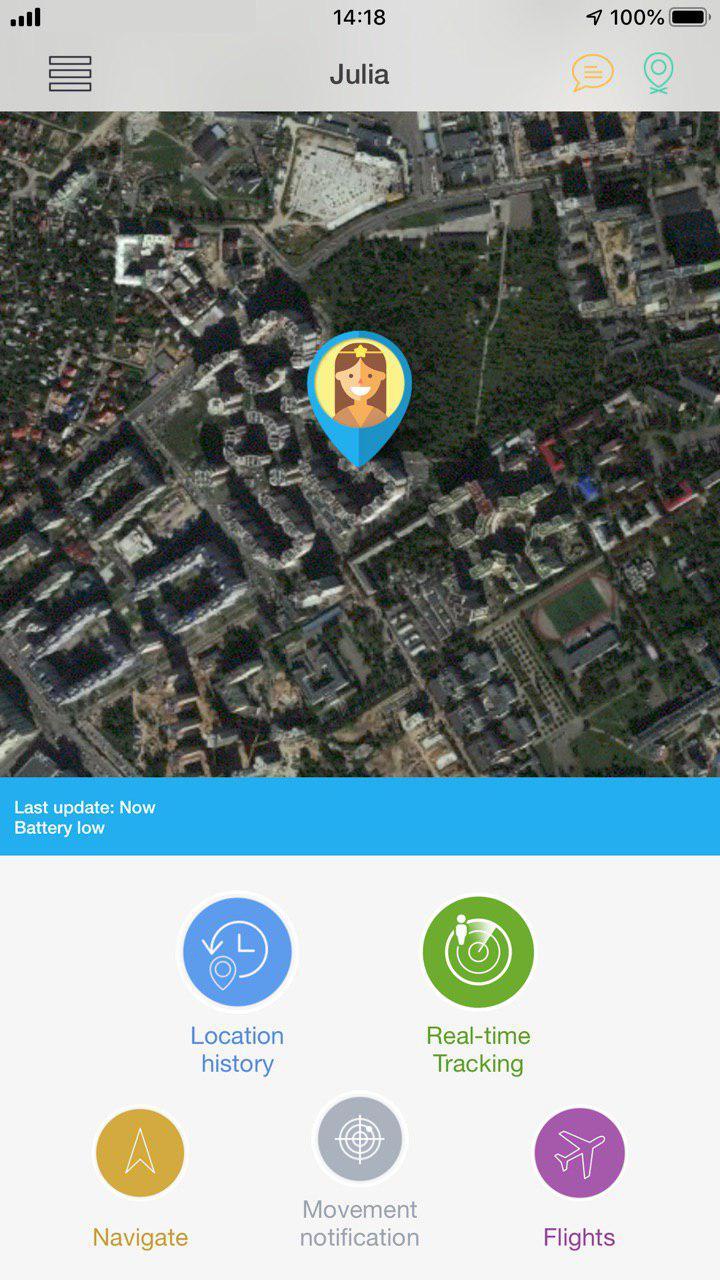 Location history (Premium Feature)
With Location History, you can see what your family's been up to in the last 2 weeks.
Movement notification
The Movement notification function works as a temporary geofence. Once you tap on it, the next time the family member changes his position or starts moving, you will be notified.
Real-Time Tracking
With Family Locator, your family can share location safely using the one thing we always carry around – the smartphone. It keeps you in touch and lets you see where everybody is in real-time.
Navigate
The Navigate feature allows you to navigate to your family member's current position in the app with one of the navigation apps you have installed on your device.