In-flight mode locates you during your flight and lets your family members see the location of your plane on the map.
Your family members will also get notified when your plane departs, lands, is delayed, or canceled. You do not need GPS or data connection while on board.
Simply check-in for your flight in the app and you are all set. We get all data from FlightAware, the most popular flight-tracking service.
Tap on the icon In-flight mode.
Type flight number and then select one of the flights.
Now subscribe to this flight.
Go to the map and your location will change to flight mode after take-off.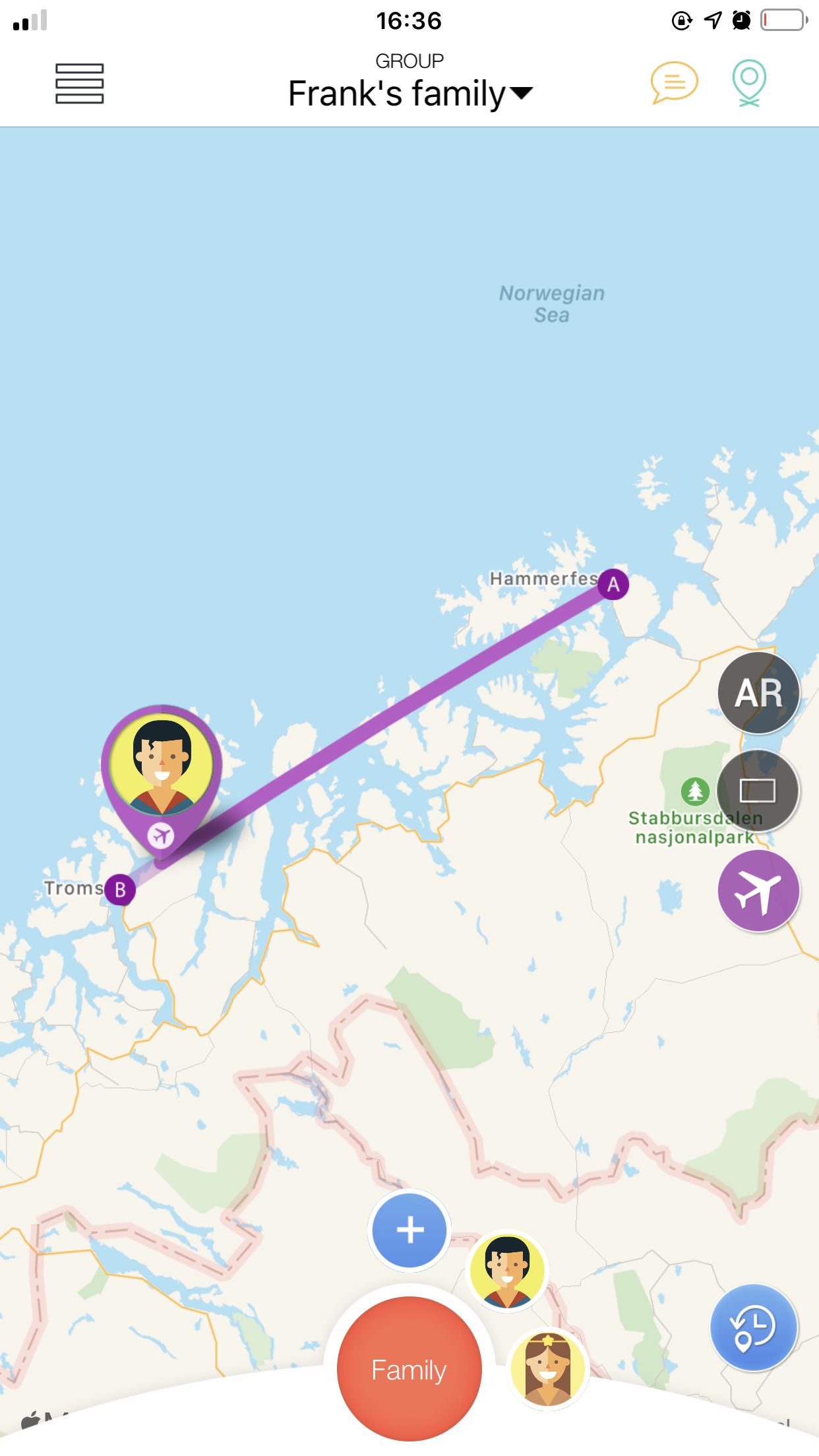 Still have questions? Drop us a line at help@family-locator.com. We'll be glad to help you.